...your Prison Ministry Coordinator

---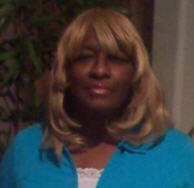 Barbara Lovings-Horton
Alpha Prison Ministry Coordinator
Greetings to my church family, friends and certainly my fellow friends in the Ministry. My name is Barbara Lovings-Horton and I am your Prison Minsitry Coordinator for the next 2 years at the Alpha Seventh-Day Adventist Church.
Our goal is to provide you with periodic updates on how we are doing in the ministry, such as Bible studies, visitations, and baptisms, which is what Prison Ministry is all about.
Thank you so much for visiting our site and we look forward to visitng with you throughout the year.