Message from...
...your Prison Ministry Coordinator Barbara Lovings-Horton Alpha Prison Ministry ...
more
---
Volunteering
The ministry is fulfilled through the good work of our volunteers. For those interested in ...
more
---
Galleries & Pictures
Visit the Prison Ministry Gallery
---
Visitation
Presently our visitation schedule is the 1st and 3rd Saturdays of the month from 7:00-9:00P. ...
more
---
Contact Information
Ministry Minister: Barbara J. Lovings-Horton Phone#: (512) 945-2241 Email: ...
more
---
The Capital Area Prison Ministry

---
A message from the Ministry Coordinator...
click here
---
Our ministry is based on "loving God through worship for the ex-offender"
and "loving our Community through service for the ex-offender".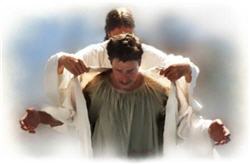 The purpose originally in establishing the Prison Ministry was to educate church members and the Community about who ex-offenders are through fellowship dinners (an opportunity to acknowledge ex-offenders who have been out of incarceration for at least one year), workshops, literature and open forum.

The Capital Area Prison Ministry was created to address the needs of the incarcerated individuals. Our philosophy is based on our commitment to teach inmates how to incorporate the Word of God into their daily decision-making through Bible studies, religious literature and testimonies.

The Ministry was established through the direct commission from our Lord and Savior to visit those in prison as found in Matthew 25:42-46. Our ministry was established almost 12 years ago when we made our first official visit on October 6, 1999. Prior to that date, for one year we diligently dedicated ourselves to an approval process before we were allowed to officially enter the prisons.